---
---
---
For technical data and articles regarding lenses and cameras click here.
Camren offers Senor Cleaning for APS-C sized and full frame sensors of Digital SLR's. Click here for more data
Our Rental Catalog is available for download here as a pdf

---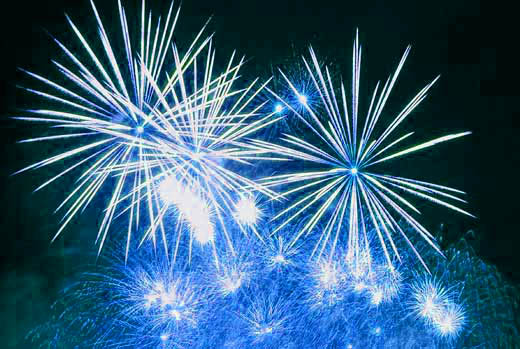 The Staff of Camren Photographic wishes you and your family a HAPPY NEW YEAR!
-Thomas, Ric, Steve, & Casey
---
EQUIPMENT FOR SALE HIGHLIGHTS (Come in or call for more information)
Canon EOS 30D USED
8 Megapixel
30 Day Warranty
$899.99
Nikon D2X
12 megapixel
30 Day Warranty
$1799.99 price reduced
Fuji S3 Pro
12.34 megapixel
30 Day Warranty
$899.00
Nikon F2
35mm body in excellent shape
Perfect Introduction to Photography Camera
$229.99
LENSES
Nikkor AF 24-120 F/3.5-4.5 $199.99
Nikkor AF 24-85 F/3.5-4.5 $149.99
Nikkor AF 80-200 F/2.8 $649.99
ETC..

Nikon SB 28 Speedlite
$125.00 each
We have 2 Nikon SB 28 flash units that would make an excellent portable flash system or as an additional battery powered slave flash for your current setup. Please note these are not to be used onboard a digital SLR camera, but are film camera ready.
Come and see our back room showcase for prices on background equipment, sand-bags, stands, and other things you might need.
Click here for a map to our location at 1340 West Byers Place.
---
Children and Photography
By Jennifer Gidman of Photographic Trade News
Photo retailers spend so much time concentrating on the burgeoning soccer-mom demographic these days that it's easy to forget that the kids they're dragging after them could also be a viable audience for photo gear, electronics, and gizmos. According to the NPD Group, cellphones (34%), digital cameras (23%), and portable digital music players (22%) registered the highest levels of purchase in 2007, with a slight skew toward the older kids. In the same study, 34% of kids ages 4 to 14 used (even if they didn't own) digital cameras, a 6-point increase over 2006.

"Beyond specialized photography products, we've found that kids and tweens are looking for new and different ways to showcase their photography and creativity," says Eric Kintz, VP of strategy and marketing for HP's Web Services and Software division. "They're looking to express themselves by personalizing their images and creating unique photo projects. [As far as equipment features are concerned] don't lump all the youngsters congregating in front of your counter under the same umbrella. "Keep in mind the age of each child," says Liza Abrams, director of licensing and corporate communications for Sakar International. "Are they 3 or 12?" Younger kids, for example, will probably require more rugged cameras.
However, even after age is taken into account, the most important features are perhaps the most obvious: durability, portability, and looks.

No parent will dispute the ruggedness factor. "You can count on kids dropping their cameras many times," says Chris Heatherly, VP of electronics, Disney Consumer Products. "How will the camera take a beating? We've engineered our Disney Pix Jr. camera, for example, to be resistant to drops and to protect the camera optics and LCD screen."

Epson product manager Kristi Fox concurs that photo products for kids should be designed for kids. "Portable photo printers should be durable [and with] no sharp edges," she says. "Epson's PictureMate Dash has all of these features and many more." Sakar's Abrams says,"I have young children, and if a product looks like it's going to be confusing to me, I'll walk right by. The wonderful thing about electronic gadgets is that not only are many of them very easy to use, but children are light-years ahead of adults in terms of their knowledge. Electronics for the youth market are here to stay, and I think retailers have gotten very creative in the way they market them." Click here for full story.
Photographs by the Children of Tijuana
Luis Abel Ramírez, 11, already knows what he wants to be when he grows up: a journalist.

When he was behind the camera they loaned him to take pictures of his neighborhood, colonia Fausto González, one of the poorest in the city, Luis Abel says, he felt a rush of excitement when he captured images and shared them. One of his photographs shows a group of children in front of a trash-strewn hill. Another shows a man dismantling a car, possibly stolen. Yet another shows his grandmother sitting, surrounded by her grandchildren. "I was out on the street, going everywhere with my camera, and I liked it a lot," a smiling Luis Abel says. "People even told me I looked like a reporter."

Some 40 photographs taken by Luis Abel, his sister Elvira and four of their cousins will be part of "Children of the Dump: Photographs by the Children of Tijuana's Municipal Dump," which runs through the end of the month at The Front, the cultural center run by Casa Familiar in San Ysidro.

View the photos at online at www.tijuanaproject.org.

The show, which made a stop at a Tijuana gallery recently, is part of "The Tijuana Project," a documentary that independent filmmaker John Sheedy has been shooting for almost two years about the children of the colonia Fausto González, site of the city's old municipal dump. It was the children themselves who showed an interest in using still cameras, Sheedy says, proof that poverty is no enemy to creativity and talent. "The children asked us if they could borrow the cameras for a while, to take pictures of their families and friends," he says. The six children kept the cameras for a year, taking hundreds and hundreds of pictures of everyday life in the colonia.

The experience of taking their own photographs was a ray of hope for these kids, who live in makeshift houses of cardboard, metal sheets and bits of lumber, says Sheedy, who lives in Durango, Colo., and comes to Tijuana every month to work on the documentary. "When you grow up next to an old dump and your parents make their living by going through the trash, looking for things to sell, the future doesn't seem very promising," he says. "For these children, art, photography, really is something that will help set goals outside the dump." Click here for full story courtesy of the Union Tribune.
The Consumer Electronics Association (CEA) and Living in Digital Times Inc., founded by industry veteran Robin Raskin, recently announced Kids@Play: Building a Smarter Tomorrow, a conference and exhibition slated for the 2009 International CES®. Produced by CEA, the 2009 International CES returns to Las Vegas, Jan. 8-11.

"The worlds of play and technology are converging as high-tech toys gain momentum," said Karen Chupka, senior vice president of events and conferences, CEA. The 2009 International CES is the global destination to witness the merger of creative digital play with consumer technology. The conference will bring together educators, toy manufacturers, consumer electronics companies, policymakers, service industries and media to discuss how technology is changing the way kids and their families play, learn and connect. Click here for full press release.
Information regarding the Kids@Play summit is available online at www.kidsatplaysummit.com
---
Sony DR-150 Printer Package
Camren has added a third Sony DR-150 to our inventory, as well as a third laptop computer, to give us three total on location print systems. The printer will handle either 5x7 or 4x6 sizes. The dye-sublimation print process is highly archival and excellent in color. The printers are fast offering one 4x6 per eight seconds or one 5x7 per fifteen seconds. The printer package comes with a printer, a laptop, and an optional USB hub for $100.00 per day.
An additional product to consider that will tremendously speed up the time from camera capture to final print is the Express Digtal Darkroom Dongle. This piece acts as a key which unlocks this program and the on-site photographer's work-flow potential. This piece rents for an extra $25.00.
---
Treasureknit.com is a company that makes photo gifts. The company's president, Richard Nadel, said in October, "We saw an opportunity to give something back." They are donating photo blankets to comfort sick kids facing a stay in the hospital. Treasureknit contacted the Hospital for Sick Children and went to work on developing the program. For participation Click here for product details.

Adobe Released Lightroom 2.2, which supports more Canon cameras, including the 5D Mark II, and general updates to the Lightroom 2.0 software. Click here for product details.

Adobe introduces Creative Suite 4. Photoshop CS4 claims better Raw processing, a content aware scaling feature, and creative depth of field tools. For more information about Photoshop CS4's new features click here.

Hahnemuhle introduces eco-friendly bamboo fine-art paper. The paper integrates 90% bamboo fibers with 10% cotton. For production information, click here. The company has also launched an environmental initiative at www.green-rooster.com.
Pentax headquarters, nestled in Golden, Colorado, helps the Colorado Fourteener's Initiative, founded in 1994, to maintain environmental awareness through a extensive product donation campaign. The company has also helped raise ocean quality awareness through another campaign with Reef Check, founded and headed by surf champ, Kelly Slater. For more information visit www.14ers.com and www.reefcheck.org.
PMDA (PhotoImaging Manufacturers and Distributors Association) announced Shigetaka Komori, president and CEO of Fujifilm Holdings Corporation, as the 2009 Person of the Year. For more information about Mr. Komori click here.
Sigma buys out Foveon. The maker of the first triple layered CCD will still produce the sensor, but Sigma finally acquired 100% of Foveon company stock. Click here for details.
John J. Larish publishes a retrospective of photo-imaging called, Silver to Silicon. The book tells the story of the industry's evolution over the past 25 years. For more information about the author and the book, click here.

---
Canon EOS 5D
USED
12.8 Megapixel $1999.00
Includes BG-E4 Grip and 30 Day Parts and Labor Warranty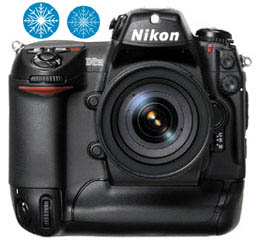 Nikon D2H
USED
4.1 Megapixel $899.99
*Does not include lens
Sigma AF 14mm f/3.5
USED
For Canon EOS Mount
$199.00
---
---