Camren offers sensor cleaning on most DSLR's.
Half frame sensors (APS-C sized) are $49.95 and Full frame sensors (Canon 1D & 5D series and 6D, Nikon D4, D800, D600 and others) are $69.95.
Normal service is 1 to 2 days and a while you wait service is available for an additional $10.00. Please call ahead.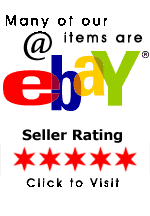 C A M R E N NEWS
02.22.13
Camren is now renting the Profoto Pro7A system. The Pro7A 2400ws power supply rents for $75/day, Pro7 2400ws heads rent for $20/day each.
12.26.12
Check out Canon's newest full-frame DSLR, the EOS 6D. This 20 megapixel camera incorporates a built-in wi-fi connection, and is capable of shooting at ISOs up to 25600. Rent it at Camren for $100 per day.
10.10.12
Nikon's new flagship DSLR, the D4, is now available to rent at Camren. This camera features a maximum ISO of 12,800 (expandable to 204,800) and frame rates of up to 11 frames per second. It rents for $200 per day.
09.19.12
The Nikon D600 is now available to rent at Camren. This new 24.3 megapixel full-frame DSLR rents for $100 per day.
08.09.12
Camren is now renting the Canon EOS 85mm f/1.2L II USM. This lens features an updated autofocus system approximately 1.8 times faster than the previous version. The EOS 85mm f/1.2L II USM rents for $45 per day.
08.06.12
Now available to rent at Camren: the Nikon 14-24mm F2.8G ED AF-S. This lens will work on FX and DX format bodies. This lens rents for $30/day.
07.12.12
Camren is now taking reservations for the Ken-Lab KS-8 Gyro Stabilizer. This unit uses two spinning tungsten wheels to stabilize cameras and allow smooth panning and slower shutter speeds shooting handheld and from moving vehicles. The Ken-Lab KS-8 rents for $100/day.
07.02.12
Check out the latest in DSLR technology - Camren is renting the Canon EOS 5D Mark III and the Nikon D800E. Either body rents for $150.
04.26.12
Just arrived at Camren: the new Canon EOS 600EX-RT Speedlite. These feature two-way radio communication between on-camera 'master' flashes and off-camera 'slave' flashes, allowing reliable wireless E-TTL operation without the line-of-sight limitations of previous models. These units rent for $25/day each.
01.25.12
Camren has just added the Canon EOS MR-14EX TTL Macro Ring Light flash to our rental inventory. This flash can attach to the front of any lens with a 49-67mm filter ring. The circular light contains two flash tubes that can be ratioed for more directional light or left at the same power for truly shadowless macro flash photography. It can also be used as a 'master' flash to wirelessly control compatible off-camera 'slave' flashes. The MR-14EX rents for $25 per day.
10.14.11
Shooting HD video on a 60D, Rebel, or other camera that uses an SD memory card? Camren has just added the Delkin 32GB 633X SD card to our inventory. This card has an 80 megabyte-per-second write speed and a 95 megabyte-per-second read speed. Rent one for $25 per day, or buy one for $299.99. We are also selling the Delkin 32GB 163X SD card for $125.20.
08.19.11
Just arrived at Camren: the new Canon 8-15mm F4L USM fisheye. This EF mount lens will fit all Canon EOS cameras, and can create 180 degree circular images on full-frame models. This lens rents for $30 per day.
07.06.11
Camren has just added the Canon EOS 50mm F1.2L USM to our inventory. Rent this legendary lens for $30 per day.
06.06.11
Now available to rent: Nikon 24-70 F2.8G ED AF-S. This lens rents for $30 per day.
11.22.10
Just arrived is the juicedLink DT454 – XLR Adapter / Preamplifier / AGC Disabler. The JuicedLink DT454 4-Channel DSLR Camera Microphone Preamplifier delivers quality audio to anyone using a DSLR camera for professional video applications. The DT454 features 2 XLR microphone inputs with 48V phantom power, and 12V (power saving mode) phantom power. In addition, a stereo 1/8" (3.5mm) input may be used as an unbalanced microphone input, or camera audio input for playback monitoring.
Its AGC (Automatic Gain Control) feature is manually controlled, and addresses the unstable gain issues that are common in some DSLR cameras. The JuicedLink DT454 features audio controls on the front, a 4-segment LED meter, 9V battery operation, and mounts onto any DSLR camera.
General Features

4 microphone channels (2 XLR, 2 unbalanced)


Meters


4 segment LED (each right/left)


2 sensitivity settings (high/low); adjustable for calibration valuable for new 5D firmware (where meters are not visible during recording)


Case Dimensions: 4.5" x 3.2" x 1.5"


Weight: 10 ounces (no battery)

Rental Includes: Stereo 3.5mm miniplug cable, 1/8" Allen wrench key for $40.00 per day
Also just in with digital video shooters in mind is the Singh-Ray Vari-ND Filter. With a simple twist of the wrist, you can change from 2 to 8 stops of neutral density. Singh-Ray's Vari-ND Variable Neutral Density Filter lets you continuously control the amount of light passing through your lens by as much as 8 exposure stops--with no loss of color fidelity or sharpness.
Rent it today for only $20.00 per day
11.01.10
November 2010 Newsletter available online by clicking here.
If you would like to receive our monthly newsletters please send an email to newsletter@camren.com.
10.20.10
Canon 60D now available for rent. 18 megapixel DSLR with 1080p HD video capture (1920x1080 pixels @ 24,25 or30 fps) and 720p (1280x720 pixels @ 50 or 60 fps). Body kit available for rent for $90.00 per day.
02.17.10
22" & 16" Beauty Dishes and 16" 20 & 40 degree Grids now available for Profoto.
Newsletter Archive (aka, The Tech Pages) available online by clicking here.

---
Click this icon to download a Credit Card Authorization

this page was last updated Thursday, May 16, 2013
This site best viewed at 1280x1024 pixels